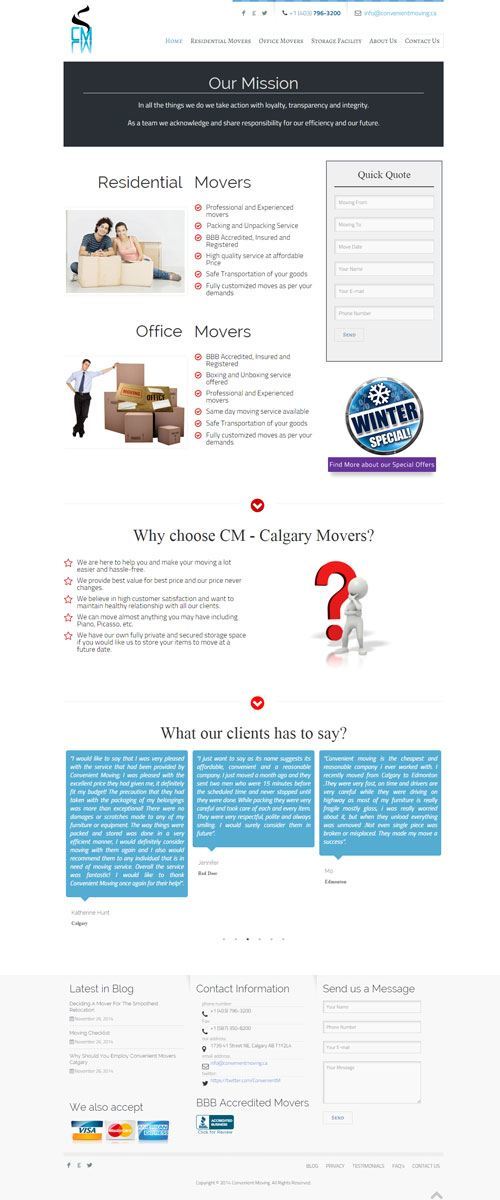 Date: October 18, 2014
Skills: Logo Designing
Website Designing
Website Hosting
Online Advertising
Client: CM - Convenient Moving

Convenient Moving is a calgary based residential and office moving company providing hassle-free relocation services to all their clients. CM has their own moving trucks and storage units to provide priority services to their customers. They are pretty affordable in pricing.