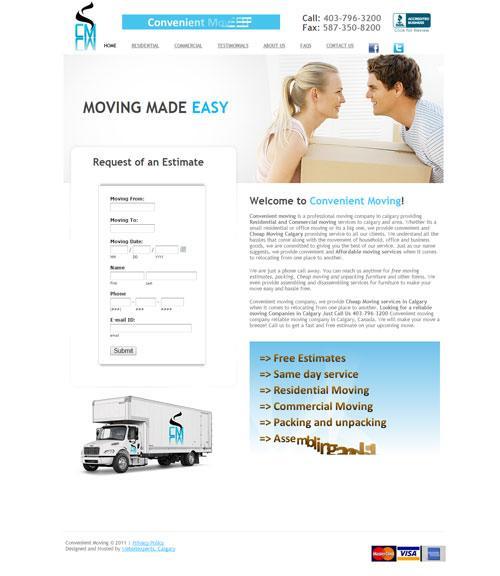 Date: March 09, 2013
Skills: Logo Designing
Website Designing
Online Advertising
Client: Convenient Moving Inc.

Convenient moving is a professional moving company in calgary providing residential and commercial moving services to calgary and area. Whether its a small residential or office move or its a big one, Convenient Moving provides convenient and Cheap Moving Calgary promising service to all our clients.