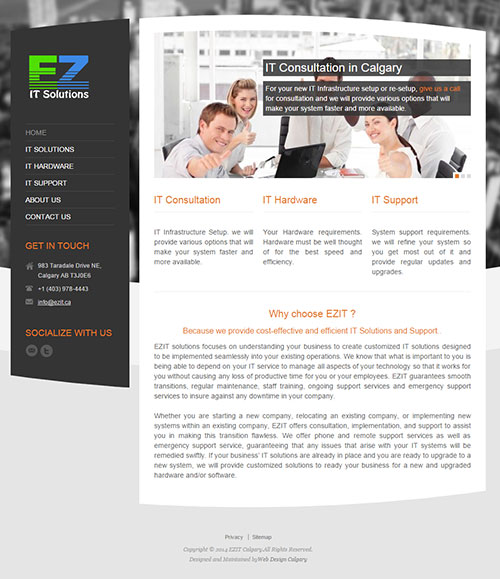 Date: July 29, 2013
Skills: Logo Designing
Website Designing
Website Hosting
Client: EZ IT Support Calgary
Link: http://www.ezit.ca

EZIT solutions focuses on understanding your business to create customized IT solutions designed to be implemented seamlessly into your existing operations. We know that what is important to you is being able to depend on your IT service to manage all aspects of your technology so that it works for you without causing any loss of productive time for you or your employees. EZIT guarantees smooth transitions, regular maintenance, staff training, ongoing support services and emergency support services to insure against any downtime in your company.