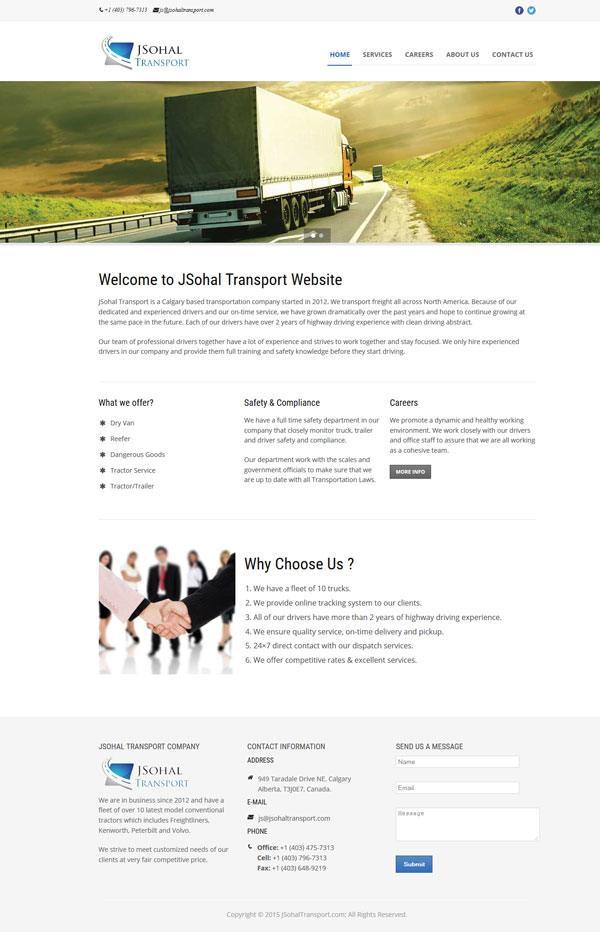 Date: January 27, 2015
Skills: Logo Designing
Website Designing
Website Hosting
Social Media Advertising
Client: JSohal Transport Ltd.

JSohal Transport is a Calgary based transportation company started in 2012. We transport freight all across North America. Because of our dedicated and experienced drivers and our on-time service, we have grown dramatically over the past years and hope to continue growing at the same pace in the future. Each of our drivers have over 2 years of highway driving experience with clean driving abstract.
Our team of professional drivers together have a lot of experience and strives to work together and stay focused. We only hire experienced drivers in our company and provide them full training and safety knowledge before they start driving.