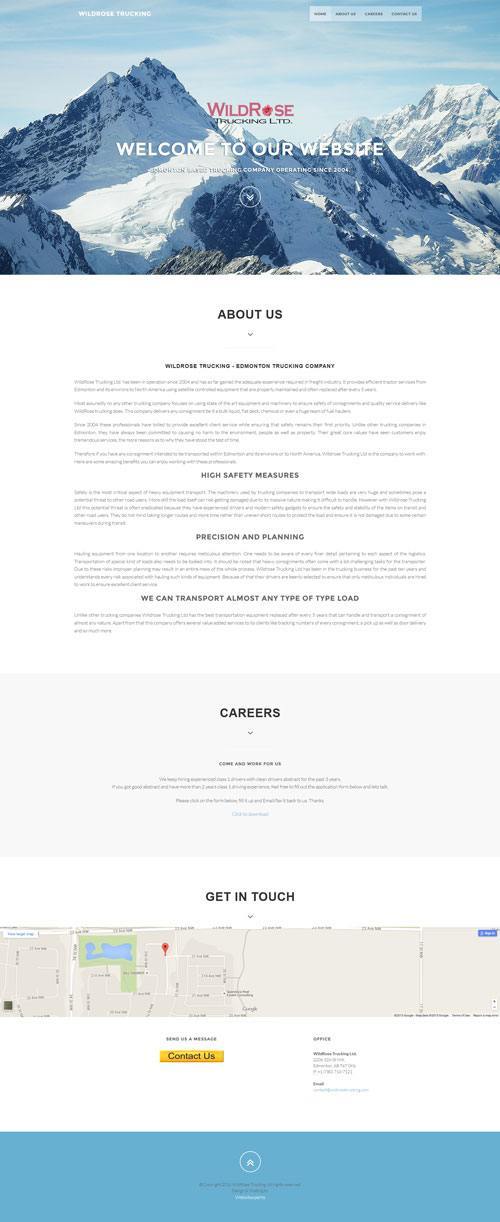 Date: May 29, 2014
Skills: Logo Designing
Website Designing
Website Hosting
Client: WildRose Trucking Ltd.

WildRose Trucking Ltd. is a Edmonton based trucking company that has been in operation since 2004 and has so far gained the adequate experience required in freight industry. It provides efficient tractor services from Edmonton and its environs to North America using satellite controlled equipment that are properly maintained and often replaced after every 5 years.

Most assuredly no any other trucking company focuses on using state of the art equipment and machinery to ensure safety of consignments and quality service delivery like WildRose trucking does. This company delivers any consignment be it a bulk liquid, flat deck, chemical or even a huge team of fuel haulers.