Why Email marketing?
Simple because It works!
We can design email newsletter for your company and send them to all the email addresses in your city or globally around the world. Email marketing brings visitors to your website, you get a chance to connect with existing customers and also be able to make new ones.
We can email the newsletters to all email addresses and mailing list and our emails don't end up in the spam folder. E-mail marketing is much cheaper and less time consuming because you have to print brochures, bifolds, trifolds etc, that end up in dusty mailboxes. We can now combine your social marketing efforts with effective email marketing campaigns. We even offer social network buttons such as Facebook like or twitter tweets so your messages are even easier to share with others.
Our Server addresses are trusted and when we send newsletters, it never goes in junk or spam folder. With E-mail marketing, you can send:
Newsletters
Promotions and Incentives
Event Invitations
Triggered E-mails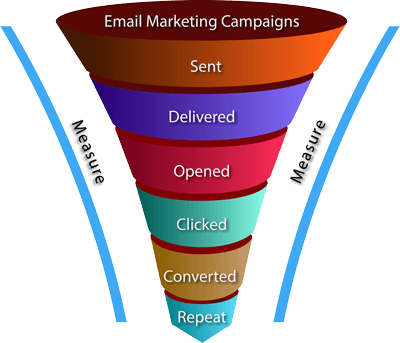 Our E-mail templates are responsive so no matter where people opens up their e-mails; laptop, tablet, smartphone; your email will open up fine without having to manually resize it.